Press
12. 06. 2010
Music Between Arts and Politics
The 18 events of this year's Feldkirch Festival bore the motto "Feldkirch's Russian Ears". One of the highlights was Thursday's orchestra concert with Russian 20th century music by Schnittke, Glazunov, Stravinsky and Ustvolskaya.
... The last piece was especially moving: Galina Ustvolskaya's Piano Concerto, completed in 1945. Rejecting the demands of the Soviet authorities, the young pianist and music teacher developed her own style. At the piano, Anika Vavic demonstrated a profound understanding of the idiosyncratic composition and lent the performance grandeur. Thanks to her soulful playing, always intent upon the balance with the string ensemble, the characteristic opening motif was intimately connected with the two much-varied main themes, resulting in a delicately textured net.
The audience's applause after the individual pieces grew into a lively, lasting final ovation at the concert's end.
slika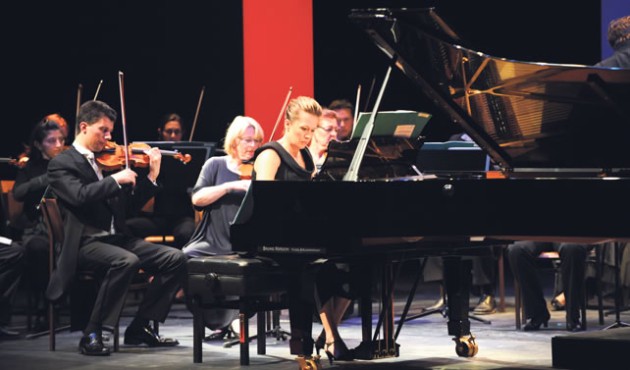 Translation : Alexa Nieschlag
[ original article ]